Solder TEDA 938 Fast Rising time Soldering Station 90W
Numéro de l'article:938
L'article se trouve a Londres .La livraison pour la France dura ca 7-9 jours ouvrables, 3 ans Garantie, manuel en l'anglais.
Nous parlons francais
Achat immédiat: €129.00
Livraison gratuite
Spécifications du fabricant: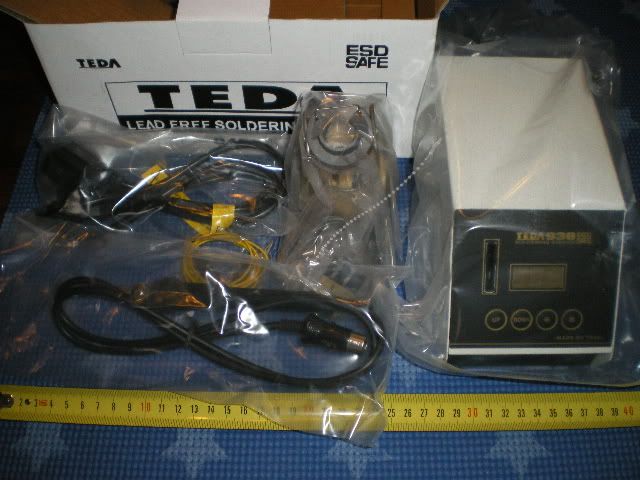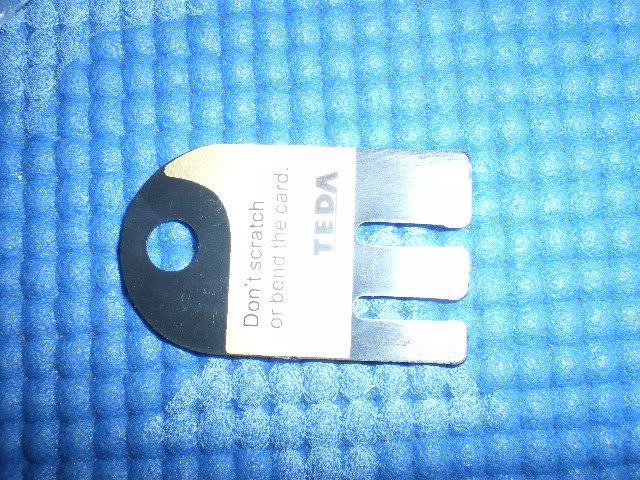 Industrial Grade Fast temperature Rising Soldering Station.
Features:

1) 90 W power, enough heat fast rising time ~30s from room temperature to 350 degC, regardless of the size of solder joint or lead-free soldering, able to cope easily.
2)slot-type temperature control to prevent accident changes to soldering temperature.
3) with temperature correction function, when the actual temperature have error, enter offset can compensate it.
4)with low-temperature alarms
5)has a power function, can be set to 15 minutes standby, automatically lowering the temperature to 200 degrees, or 30 minutes standby settings, heating elements, absolutely capable of protecting sensitive components and the safety of staff.

Specifications:
Model: 938 Function consumption: 90W 220V AC
Welding stations: output voltage: 27V
Temperature range: 200 ~ 450 degrees
Stable writing temperature: ± 2 degrees (no load)
External Dimensions: 100 (W) X100 (H) X (D) mm
Weight: 2.5kg
Soldering iron:
Model: 917
Power consumption: 27V
Standard Soldering tips: T10-21 (2.4-type welding 1)
Soldering tips voltage potential between the ground: 2mV following
Full-length (not including wire): 175mm (when attached to Soldering tips 2.4D)
Weight (excluding wires): 45g (when attached to Soldering tips 2.4D)
Cable length: 1.2M
Note: TEDA191 thermometer temperature measurement data


Donnez votre avis
Dites-nous ce que vous pensez de cet article et partagez vos opinions avec d'autres personnes. S'il vous plaît vous assurer que votre avis ne porte que sur ce point. Tous les commentaires sont modérés et seront réexaminées dans un délai de deux jours ouvrables. commentaires inappropriés ne seront pas affichés.
Après questions-vente et questions: Contactez notre Service Clientèle. (Un représentant clientèle vous contactera pour vous).
S'il vous plaît Inscrivez-vous en premier si vous voulez plus tard modifier ou gérer les commentaires transféré par vous-même.